Today we've updated the look of Inspec Analytics to help you view your insights more clearly.
The homepage
On the homepage, you'll now find some useful details for the kind of insights you can get within each analytics set e.g. Organisations, Subject Classifications and Controlled Terms. The number for each analytics set is also live so you can see straight away when new items have been added.

Organisation Profile updates
You'll also see we've made some changes to the Organisation Profile to make it easier for you to navigate and export the information. Here are a few of the updates: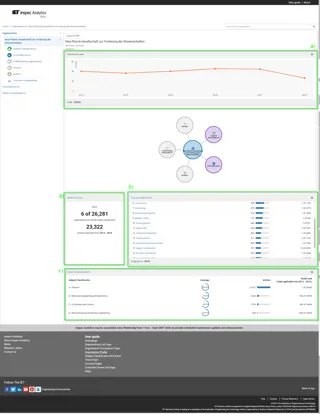 The Articles per Year data are presented as a line graph so you can see the growth and decline of output over time more easily.
The top thesaurus keywords are now presented in a table so that you can see the rankings and article counts alongside each keyword.
Subject classifications are also now shown in a table with the subject coverage, article count and ranking for each shown alongside.
The overall organisation ranking is now displayed in a dedicated tile so you can see at a glance where the research output ranks your selected organisation among the others indexed in Inspec. This is currently based on the total number of articles.
We've also make some improvements to the exported PDFs to include more the of the graphs and detail you see on the page, giving you a more complete PDF to save and share with your colleagues.
We hope you find these updates will make it even easier for you to explore and share insights.