Understanding the view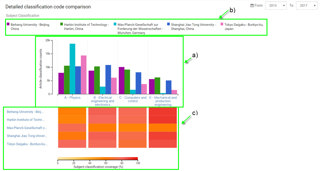 The histogram shows the total number of articles for each of your selected organisations within each subject classification.
A key detailing the organisation name and their corresponding chart colour is shown at the top.
A heatmap below shows the subject classification coverage for each organisation. The warmer colours indicate a broader coverage within the subject.
The table below shows the full figures including total number of articles, articles by subject and subject coverage.
---
Filtering your view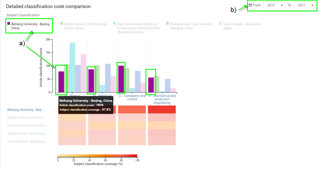 Hover over each organisation to highlight it within the charts.
Filter the date range of your results using the "From" and "to" drop-down selections.
---
Drilling down through Inspec subject classifications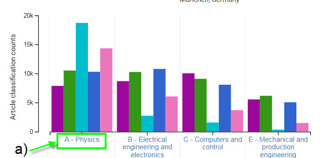 Click on one of the subject classifications to view the next level of detail:
You can drill-down through up to 5 levels of classification codes to compare organisations at broad or niche levels.